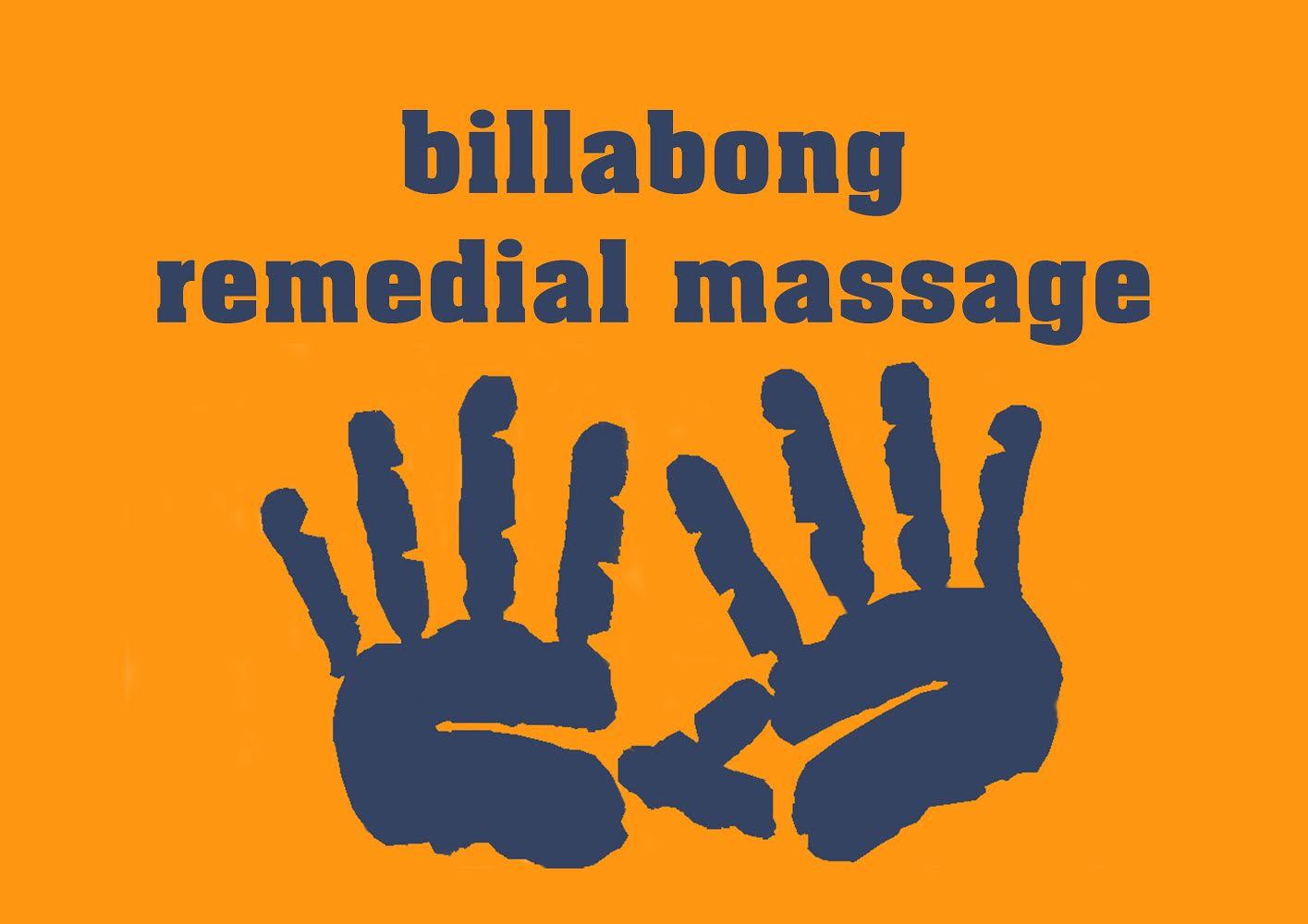 Billabong Remedial Massage Therapy
Remedial Massage & Myotherapy Muscle REActivation Techniques Remedial, Relaxation and Sports Massage. Myofascial Release Hot Stone Massage treatments Superficial Dry Needling Trigger Point Therapy Meditation & Mindfulness Massages/ Relaxation Breathing. Pregnancy Massage Accredited~ Pregnancy Massage Australia Fully Accredited and Insured.- AON INSURANCE. & MASSAGE MYOTHERAPY AUSTRALIA. Memb. No. 18982 ABN 95 690 416 609
Billabong Remedial Massage Therapy
HELEN

ADVANCED REMEDIAL MASSAGE THERAPY (MYOTHERAPY). MUSCLE REACTIVATION.

Remedial Massage Therapy. Advanced Muscle Reactivation. So excited about continuing my 2019 journey to discover what is often the missing link with some people's health-Key Muscles have become inhibited or 'switched off'.-Now using REactivation techniques =astonishing results ! -MY MISSION AND MY PASSION ARE THE SAME. TO ENABLE THE BEST IN FUNCTION AND QUALITY OF LIFE IN EACH AND EVERY CLIENT I SEE, ENABLING THEM TO MINIMISE STRESS AND DYSFUNCTION AND TO MAXIMISE HEALTH AND FUNCTION .

SHELLI

REMEDIAL MASSAGE THERAPIST currently studying Bachelor of Rehabilitation and Health Science.
Billabong Remedial Massage Therapy
Billabong Remedial Massage Therapy
Billabong Remedial Massage Therapy
Billabong Remedial Massage Therapy
7 SLADEN ST, NSW. 2658, HENTY
0429385656
Monday

Tuesday

Wednesday

Thursday

Friday

Saturday

7:45am - 5:30pm

7:45am - 5:30pm

10:00am - 5:00pm

7:45am - 5:30pm

7:45am - 5:30pm

8:30am - 1:30pm